Cardigans + Shorts Give Me The Feels
If I had a uniform it would most definitely include graphic tees + cardigans. I love how they both can be transitioned from a day to night look and also help you transition your wardrobe from spring to summer and summer to fall.
I wore this look to a Ranch Rodeo in Pawhuska, Okla. I was aiming for cute but still functional + comfy. Because comfort is a major requirement when you're sitting in the stands of a rodeo arena for hours on end. You will probably be seeing these booties all summer long, they are SO comfortable and literally can match any outfit. Not to mention they make me look taller than I am (win/win!).
Can we talk about these shorts for a sec? If I'm being honest...these are totally out of my comfort zone. These are shorter than any shorts I've warn in my old age and I definitely used this cardigan to ease my way out of the comfort zone.
My favorite shorts + cardi looks on Pinterest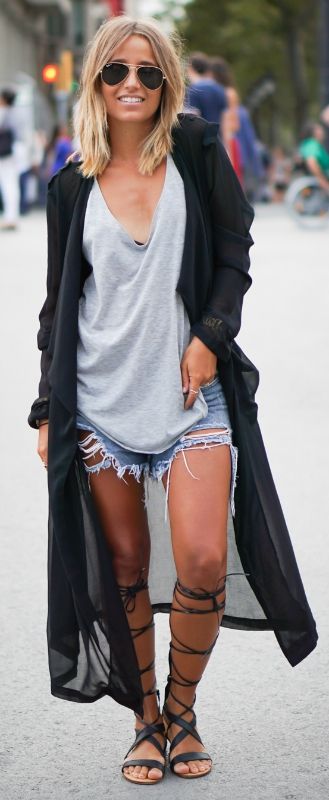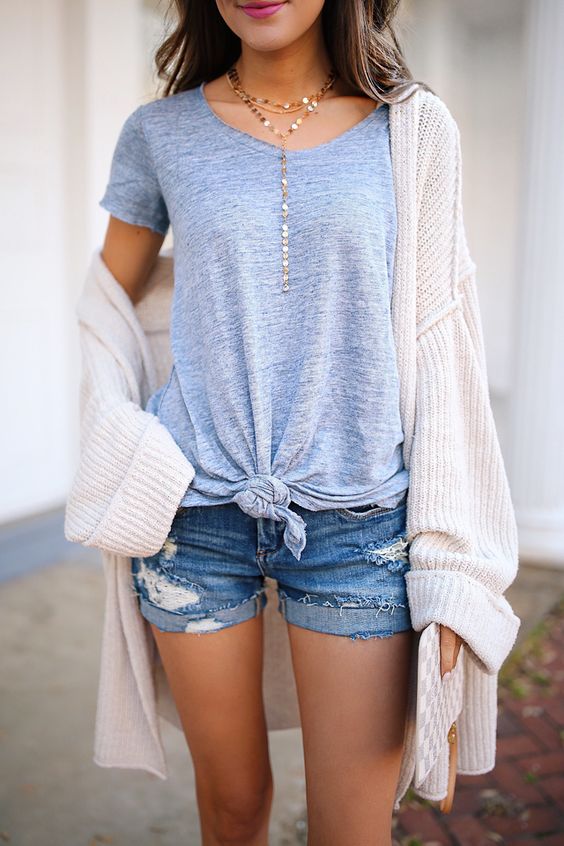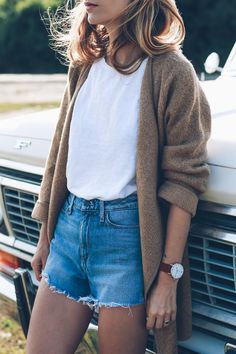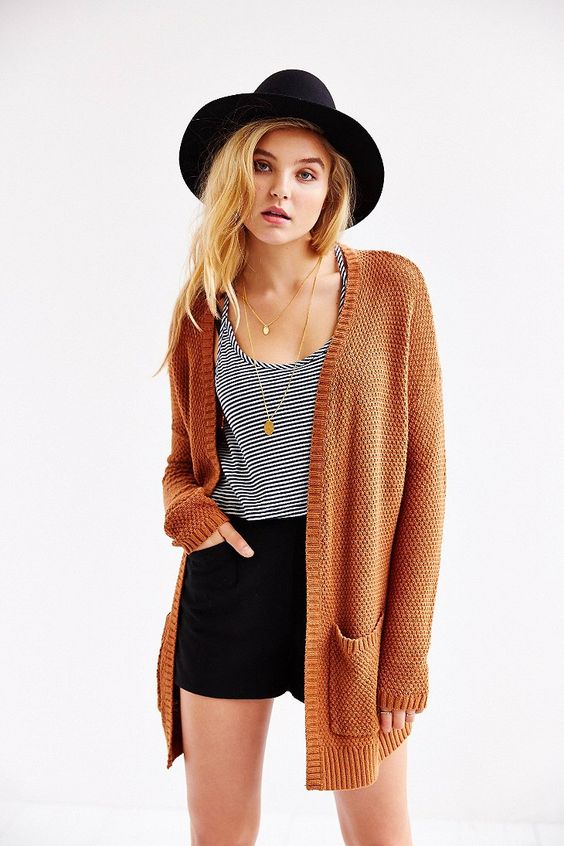 What's your go-to outfit?
xx, Riss
Photos by Kaci Jo Bute
shop rad mav apparel